I love Baigan (eggplant) in any style and if it's stuffed then I am on top of the moon. This humble vegetable is used by everyone in the whole world one way or other way but In India, every region has their own dish. This you all know comes from Hyderabad, I said its Nawabi dish you know. Because thanks to them only we got this dish, it has rich taste and gravy which is so tasty and lip-smacking that you can use that gravy to make anything, I know I am going to. Without much delay, lets go to the recipe.
Click on this link to see the nutritional value of the dish.
http://www.erecipe.com/recipe/hyderabadi-baghara-baigan-eggplants-in-coconut-gravy-vegan-4394
Ingredients :
5-6 small purple eggplants
1/4 tsp. mustard seeds
1/4 tsp. methi seeds
1/4 tsp. nigella seeds (kalonji)
8-10 curry leaves
3 green chilies, slit
3 tbsp. oil
salt to taste
For the paste
2 tbsp. sesame seeds
2 tbsp. grated coconut
2 tbsp. raw peanuts
1 tsp. chopped ginger
1/4 cup chopped onions
1 tbsp.. turmeric powder
1 tsp. coriander and cumin powder
1 tsp. chili powder
1 tsp. tamarind pulp
Method:
Slit the eggplants, lengthwise, into four, but leave the stems on, so the eggplants remain joined at the stem. Keep aside.
Combine the sesame seeds, coconut, peanuts, ginger, garlic and onions in a pan and dry roast them over a slow flame till the flavors are released and the ingredients are lightly browned.
Add the turmeric powder, coriander & cumin powder, chili powder and tamarind paste and grind it to a smooth paste using ½ cup water. Keep aside.
Heat the oil in a deep bottomed pan, add the mustard seeds, fenugreek seeds, and nigella seeds.
When they crackle, add the eggplants, curry leaves and green chilies and sauté over medium heat for a couple of minutes. Remove and keep aside.
In the same pan, add the coconut and sesame paste and cook till the mixture leaves the sides of the pan.
Add the cooked eggplants, ½ cup of water and salt and cook covered over a slow flame till the eggplants are soft.
Serve hot with rice or parathas.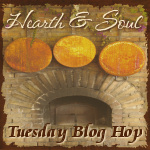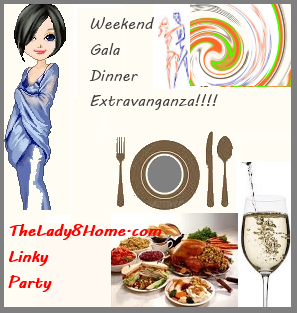 Anu's Event Page
and
Shruti's Page
Hearth and soul blog hop
guruscooking
cuisinedelights
and
riappyayan
http://caroleschatter.blogspot.co.nz/2013/10/Eggplant-recipe-collection-Food-Friday.html