Spicy +Vindaloo curry = me happy. You guessed it right. I made very famous Goan curry Vindaloo in big batch so I don't have to make it every time. This dish is Portuguese origina when they used to rule in India, they gave us gift of their cuisine too like all the other rulers. It is mainly made with pork in vinegar and chilies but later on it replaced by red wine and kashmiri chilies with other Indian influence spices. I wanted to make this dish so long but didn't wanted to eat with naan or paratha, so I mix it with Rice and it become one pot dish. So lets' get cooking. I just added potatoes and soy chunks but you can make it with your choice of vegetables in rice or make curry dish.
Ingredinets for Vindaloo :
15 Pieces dried red chilies
5 pieces big garlic cloves
1 tsp ginger
2 tsp pan roasted cumin seeds
1 tsp pan roasted coriander seeds
1 tsp fenugreek seeds
10 pieces cloves
1 tsp cardamon seeds
2 inch piece of cinnamon stick
1 tbsp white vinegar
Method:
Soak dried chilies in water for hour or so.
Mix everything in grinder and make a fine puree.
vindaloo paste is ready
For Pulav :
1 cup basmati rice
2 potatoes cubes in big pieces
1 cup soya chunks
1 tsp oil
salt to taste
Method:
Add oil in big pan , add 3 tbsp of vindaloo paste and mix it , add potatoes and soya chunks and mix it.
Add water and bring in to boil.
Then add washed basmati rice and salt.
Add enough water to cook rice, potatoes and soya.
Cover and cook it till its done.
Serve hot with pickled onion or what ever way you pleased.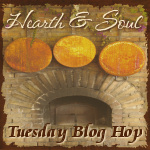 simplysensationalfood.
tangymind.
and
jcookingodyssey.