I love any stuffed vegetables, Eggplants, Karela, Parvals, Bhindi, Tinda. You name it and I love it. sometimes I stuffed them in one dish, Tava vegetables. But today lets talk about this dish. There are all varieties of bharva dishes from all over India. Today I am making Gujarati version of it.
If you can find green eggplants then it's very good otherwise you can use a purple one too.
Stuffing:
1/4 cup unsalted peanuts
1tbsp besan
2 tsp sesame seeds
Put these three things in the mixture and make a powder out of it.
Need more things for stuffing:
1 finely chopped onion
1 tbsp haldi powder, red chili powder, dhania powder , jeera powder,
pinch of amchur or lemon juice
salt to taste
6 -8 small eggplants
1 big potato, Cut in 4 pieces
1 big onion cut in 4 pieces
4 tbsp Oil
Pinch of hing
Method:
Mix all the stuffing things in one bowl.
Wash eggplants and dry them. Slit eggplants lengthwise and take care not to cut them all through as we intend on filling them with besan - peanut mixture.
Fill eggplants with the besan - peanut mix. At this stage almost half besan mix should have been used for filling, leaving you with some besan mix still remaining, we shall use that while cooking.
In a Heavy bottom, Kadhai/pan add
4 tbs oil
, add hing and add potatoes
Now arrange the eggplants delicately in such a way that each one-touch hot oil in the pan.
Sprinkle the remaining besan mix on top of eggplants and potatoes.
Now cook it on low flame till eggplant and potatoes cook perfectly but not mushy.
Garnish it with fresh cilantro and served hot with roti, thepla or bajra roti.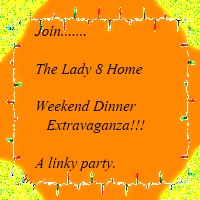 thelady8home
Sumee's Culinary Bites
EP EVENTS
&
SpiceNFlavors
priyaeasyntastyrecipes
: