Enough of the paneer dishes, I cant take it paneer any more, so I made this traditional paneer dish in to vegetable dish. In the beginning of my marriage I had so much paneer dishes that now I can not stand it. But if you are a paneer fan, make this with paneer only, but for little crunch add different colors of peppers to get a bite of it. I used lot of vegetables in this and make the gravy.
Got this big box of assorted beans and Lettuce knife from Susan Wolfe from her event called MLLA, My recipe of
Kala Chana with Methi
made me winner . Thank you so much Susan, Lisa and Cindystar for this protein packed of goodness.
Ingredients :
2 cups chopped mixed vegetables ( I had cauliflower, French beans, peas, corn, colored peppers, carrot)
2 medium onion
3 tbsp. tomato puree
1 tbsp. magajtari seeds (watermelon seeds)(soak in water for 10 minutes)
1 tbsp.. ginger/ green chilies/ garlic paste
2 tbsp. garam masala
2 tbsp. red chili powder
1 tsp. turmeric powder
1 tsp. cardamom powder
1 tsp. cumin coriander powder
1/4 cup or as per your taste evaporated milk
1 tbsp. or as per your taste sugar / honey
2 tbsp. oil
Method:
Make a puree of onion, watermelon seeds with little bit of water.
Heat a pan, add oil in it.
Add puree and cook till raw onion smells goes away.
Add tomato puree, all powder masala, ginger/garlic/chili paste and cook till oil leaves.
If you are making with paneer, fry the paneer pieces before and keep it aside. or you can add along with vegetables, paneer too.
Add water and vegetables in it and cook till vegetables cooked and gravy thickens.
Add evaporated milk and sugar/ honey and mix it well.
Serve it hot with roti , rice, naan or any bread.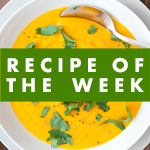 Gayathri's WTML event
and
prachis veg kitchen
Swathi's hearth and soul blog hop
http://www.citrusspiceuk.com/
and
http://www.thespicypear.com/
Four Seasons Food Challenge
, which is currently "Celebrating Vegetables. event is jointly hosted by
Eat Your Veg
and
Delicieux
.
Extra Veg
, an event jointly hosted by
Utterly Scrummy
and
Fuss Free Flavours
.
http://urbannaturale.com/live-it-up-at-the-healthy-happy-green-natural-party-blog-hop-20/
http://www.amummytoo.co.uk/2014/04/recipeoftheweek-7-11-april/